THE FASCINATION OF FLOWERS IN MOTION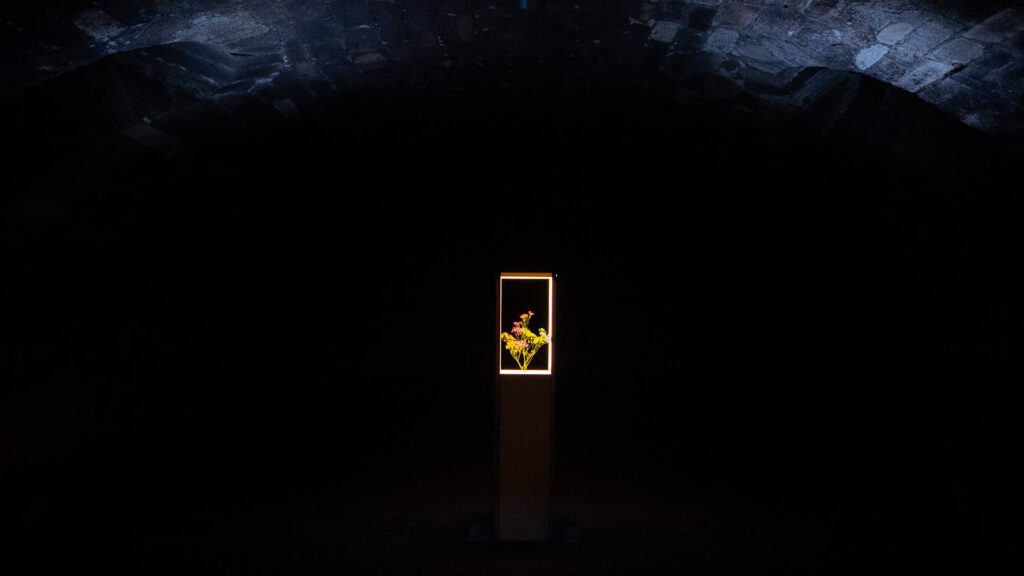 "ZEITLUPE" IS AN LIGHT INSTALLATION THAT ALLOWS VISITORS TO WIND DOWN, IT CHANGES THEIR PERCEPTION OF TIME AND MEANING BOTH VISUALLY AND AUDITORY.
IT APPEARS AS EVERY SINGLE CELL OF THE PLANT IS WINDING AND DANCING IN A MAGICAL WAY.
VISITORS GAIN A COMPLETELY DIFFERENT PERSPECTIVE ON THE FLOWERS AND VIEW THEM IN A NEW LIGHT.
CREATIVE DIRECTION for Milla & Partner GmbH, Client City of Schorndorf, Remstal Gartenschau 2019
Technics by AtomStreet